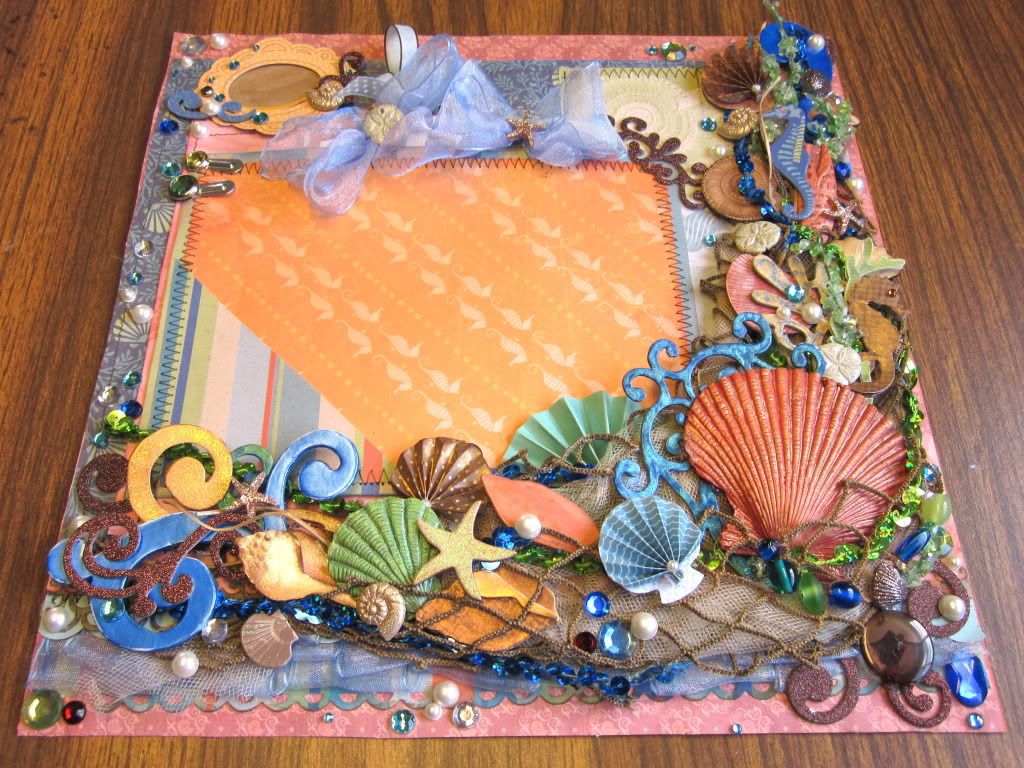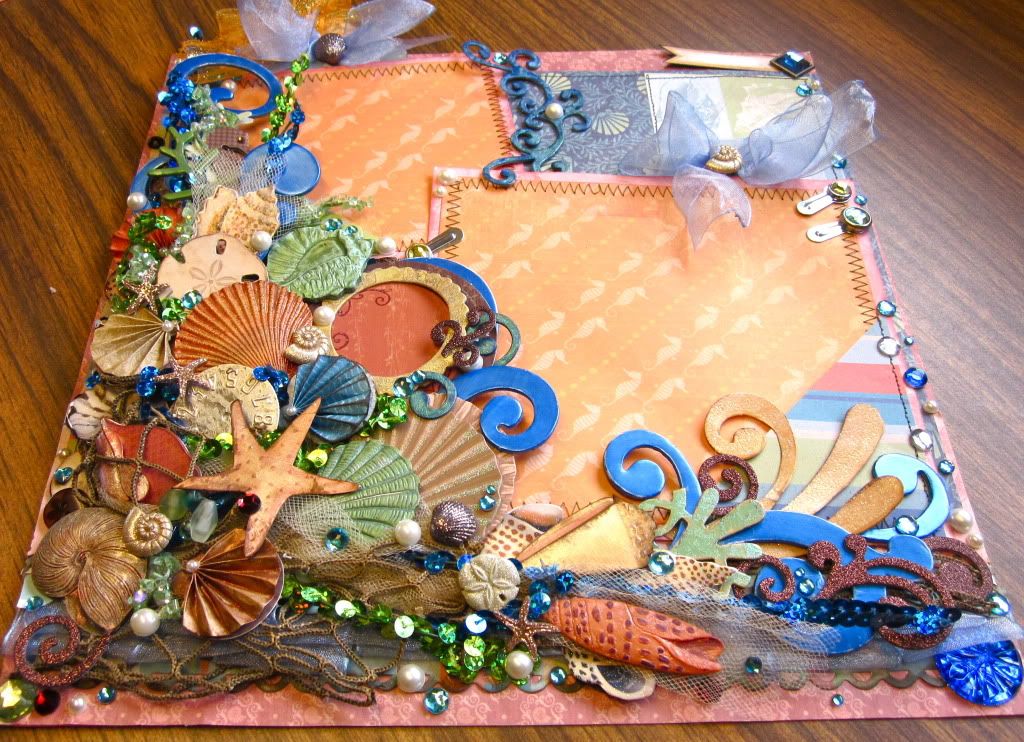 I couldn't let summer come to an end without a set of pages inspired by the sea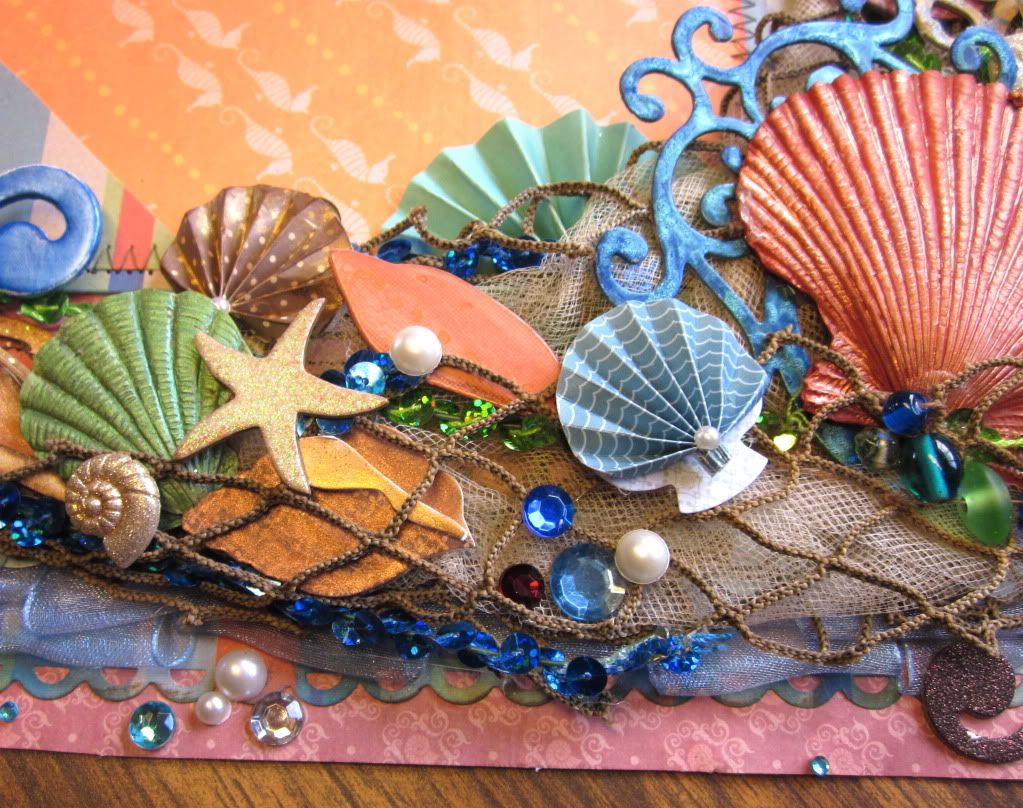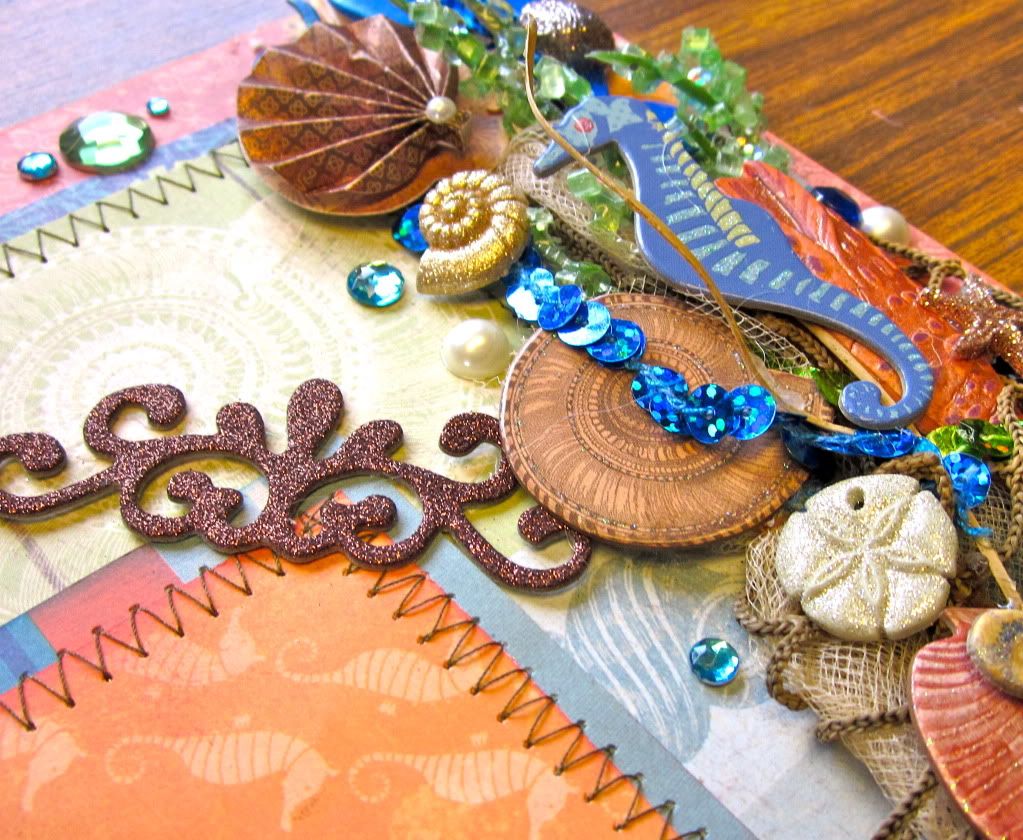 I used perfect pearls over most of the shells along with some inks.
I sprayed the netting with tattered angles glimmer mist: sandy beach & apricot.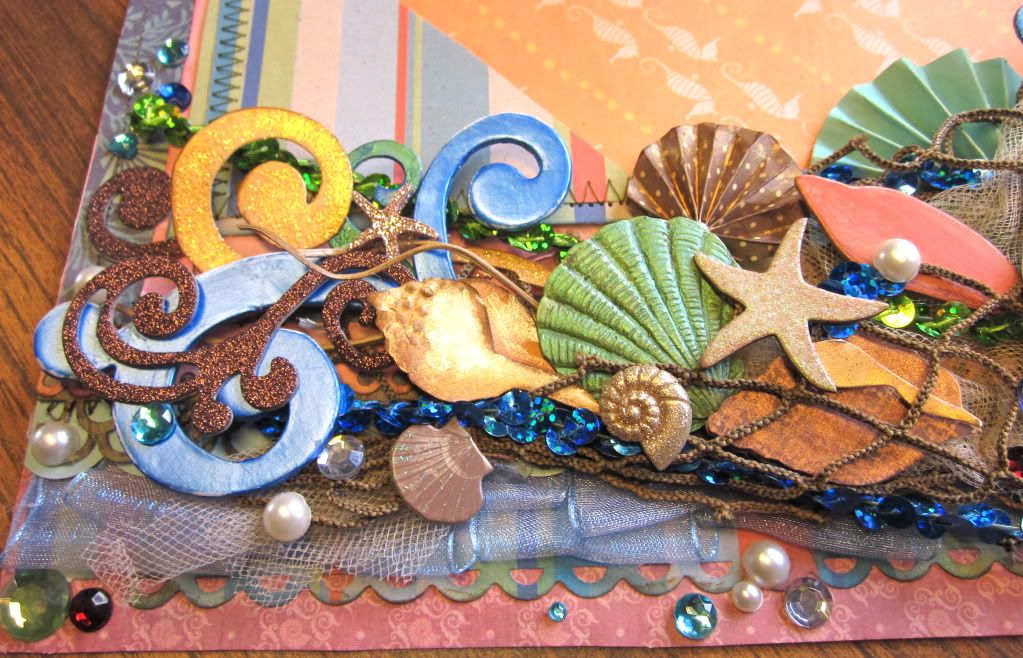 Many of the shells are chipboard or resin (k&co & Anna Griffin)
Some of the shells are stickers, I attached to cardstock, cut out duplicates, inked, pearled and layered with foam tape to give it dimension.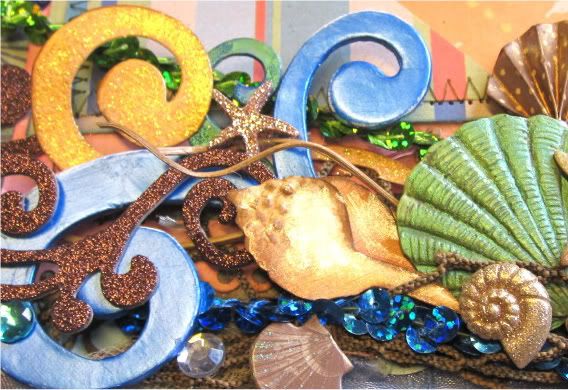 Glass beads were hand sewn to the page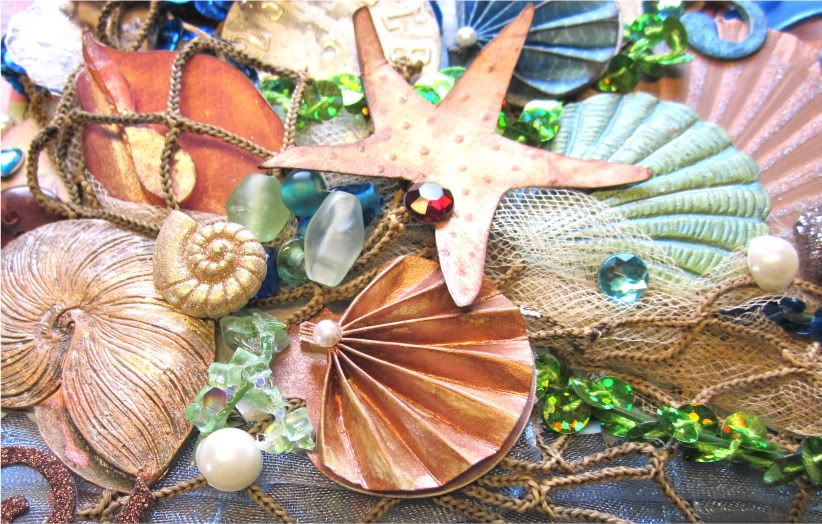 A lot of K & Co. here some of the elements are frames from the blue awning collection
that I cut apart, added alcohol inks for a more saturated color & layered them in with the
other embellishments
TFL!